When you come to this select MPEG 4 screen hit the submit button
When you get to the next screen select the select the dsl/cable/t1 then select multi view
after that the system will be validated.
If your system needs to be updated you will get a little popup box from Geo regarding direct 9x from microsoft
press the yes button
(for XP users) do to the new security settings you must no enable the active X unsigned for downloads .
go to tools - internet options
select the security settings
go to custom and enable the unsigned active x as shown below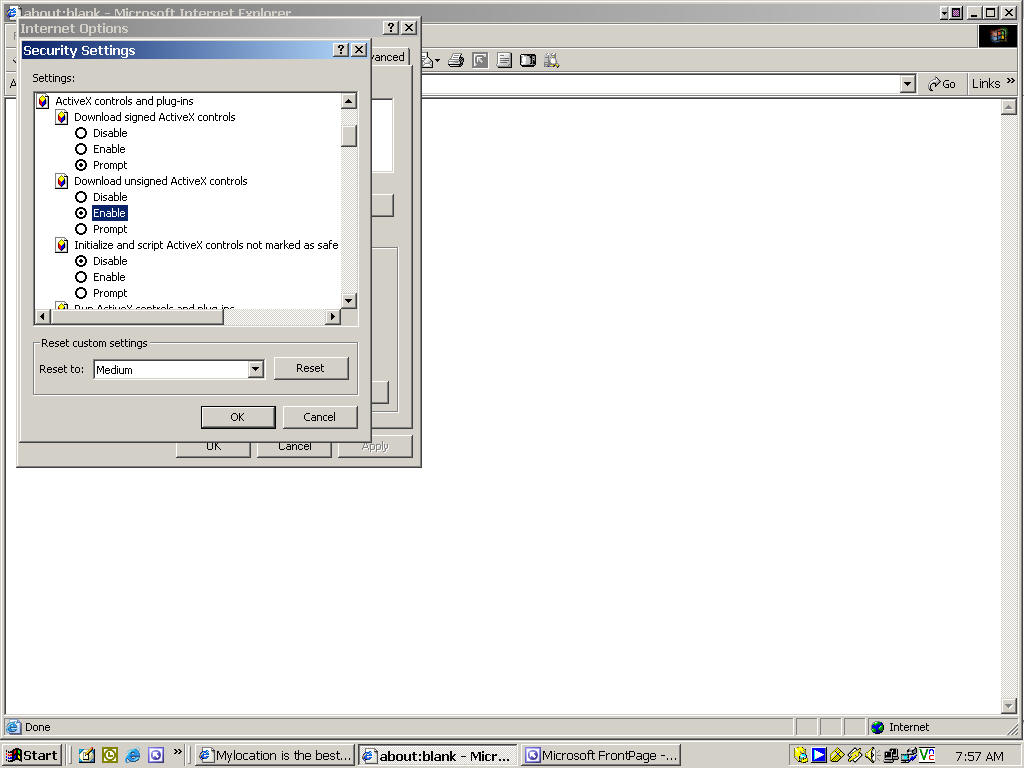 click enable to the unsigned active x
click ok then ok again and it will be allow the program to continue
after this hit the refresh button on your nannyvision page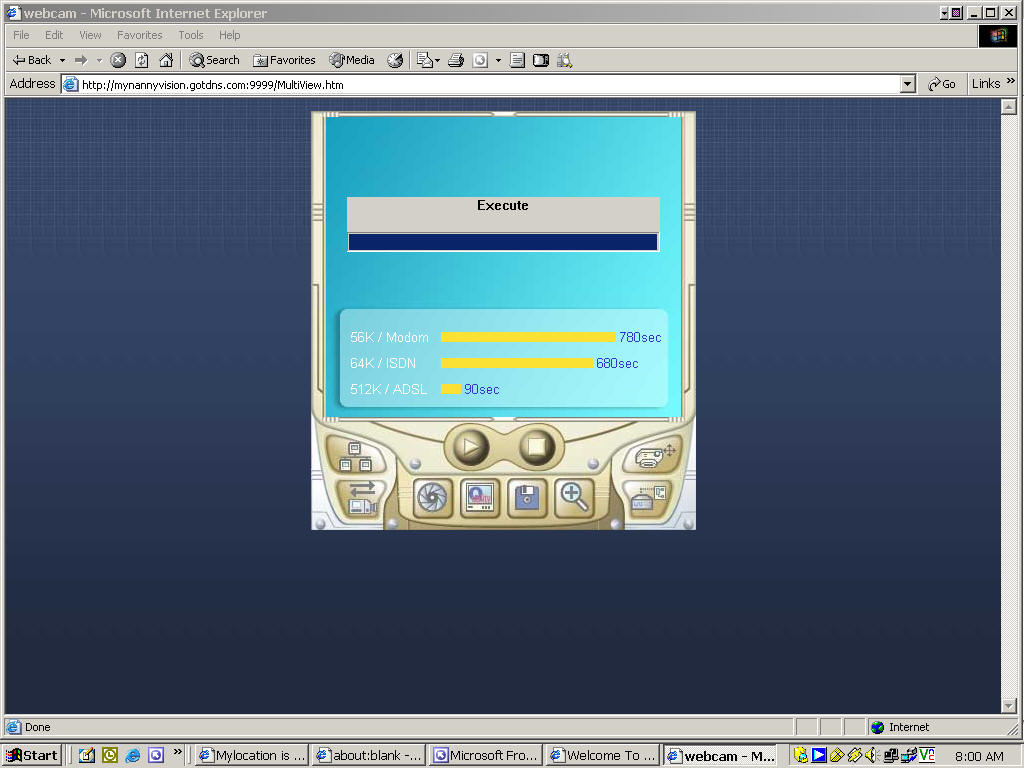 the programs will start to down load and just hit next, next, next. This will allow Microsoft and Geo to update your files for this monitoring program to work on XP.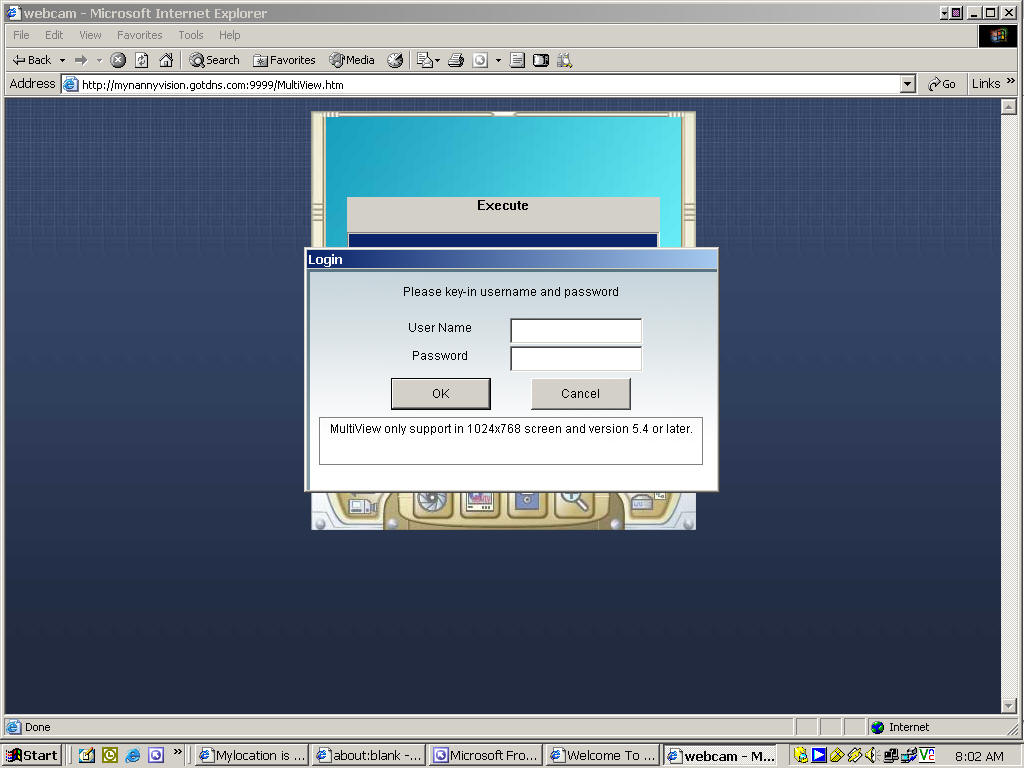 when the username pops up enter nanny1
when the password pops up enter nanny1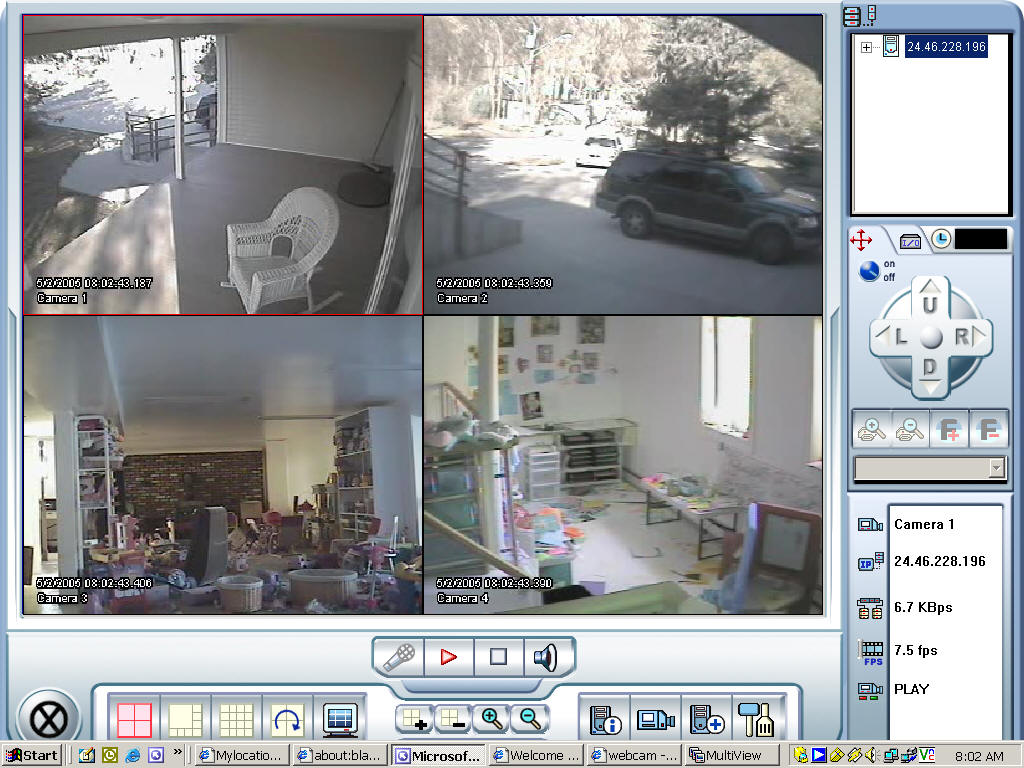 If your system is locking up your video card memory is to little for the amount of video that we are sending to you.
All newer systems can handle the 5 cameras we are sending you and all functions that are shown below on the screen will work.
If it locks up it could also be your system resources that are over taxed in your system and must be upgraded if you are interested in doing this for your business or home.
have fun...