You will not see this on the news.
Subject: IRAQ SAND STORM
Sand Storm, 26 April 2005. Al Asad, IRAQ
It's a wall of sand traveling at 60 mph.
RUN FOREST RUN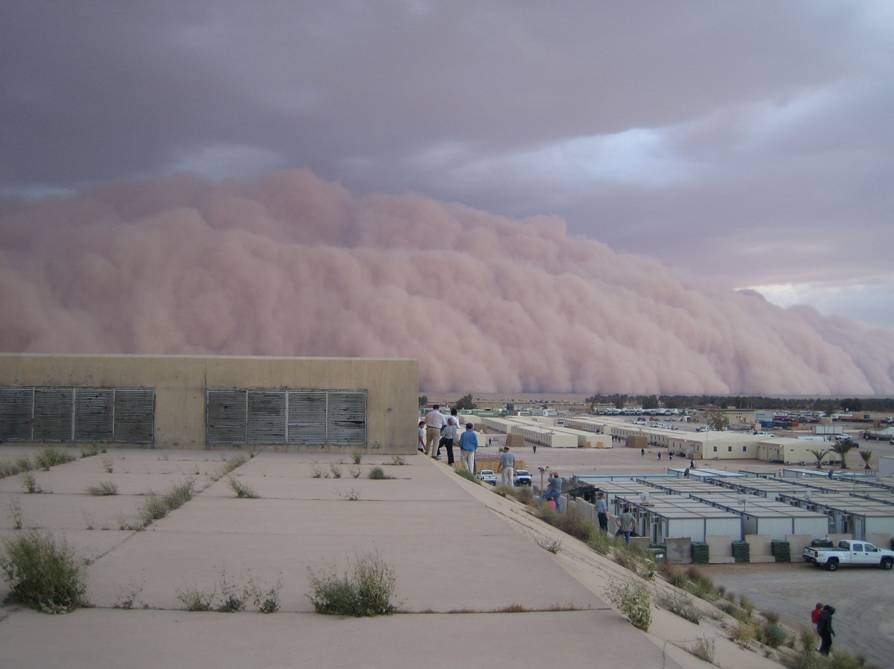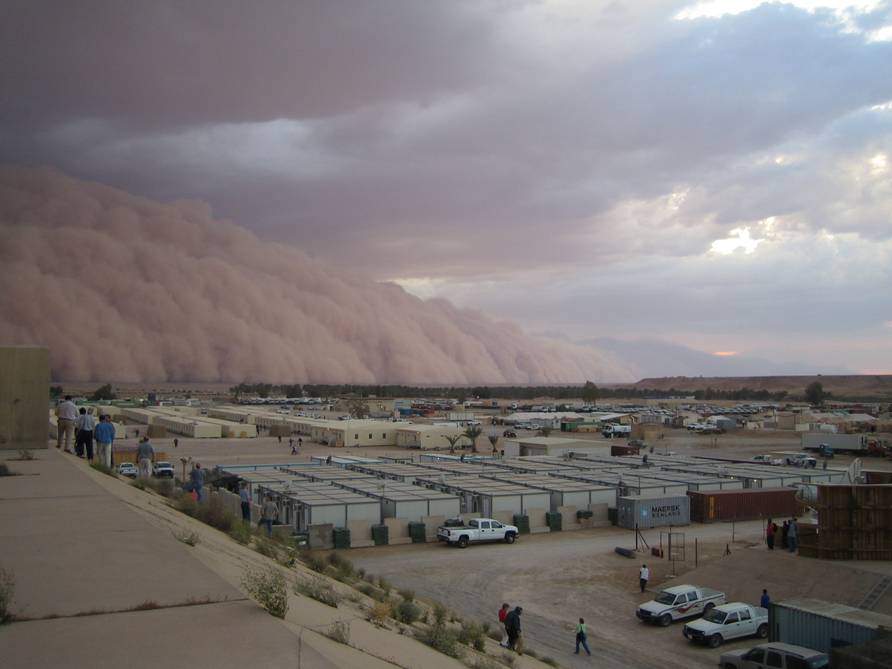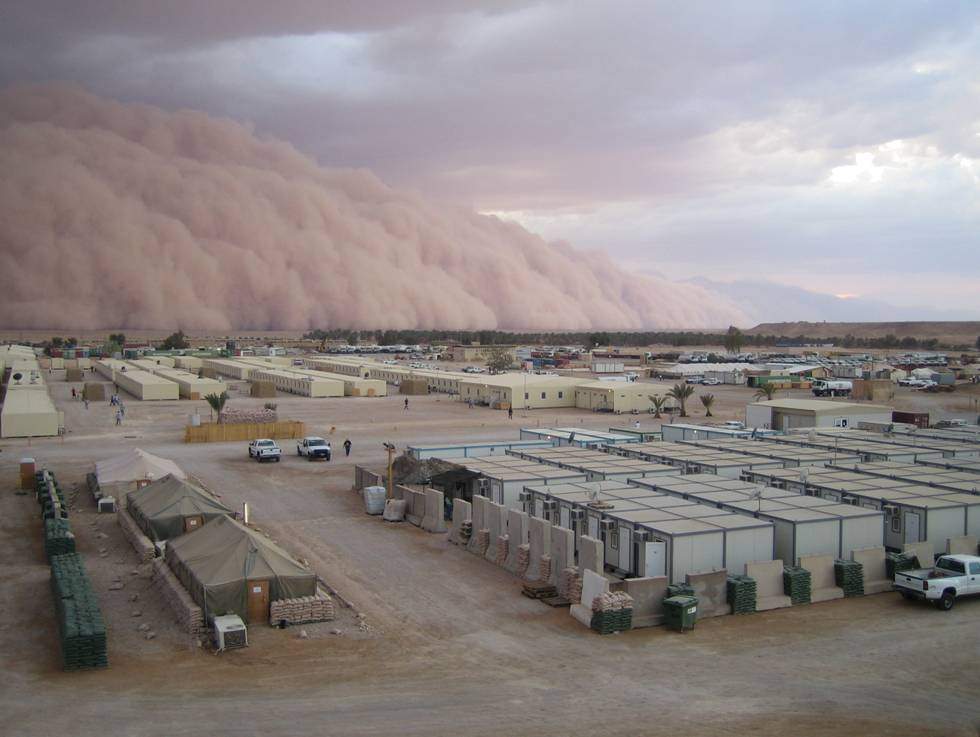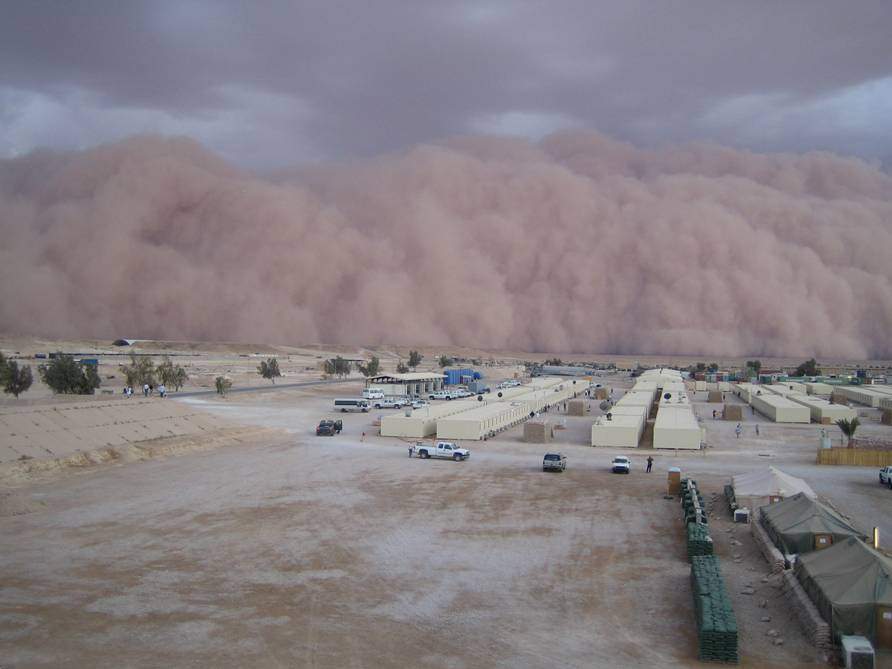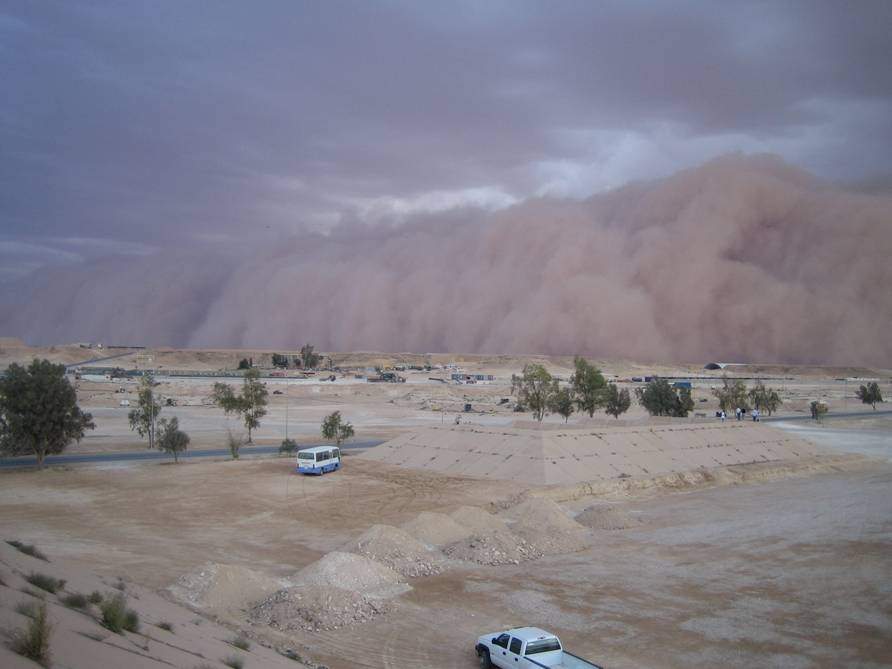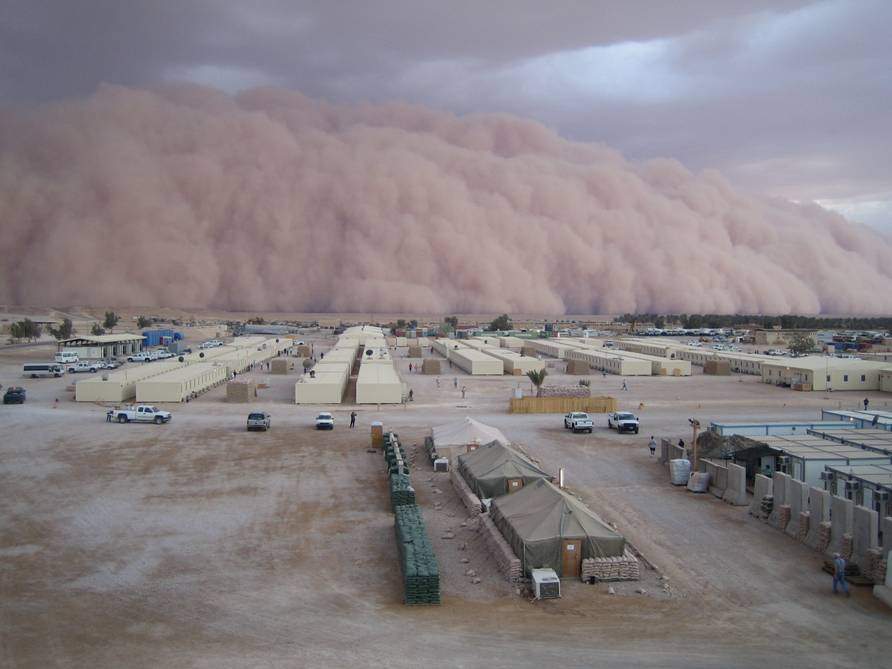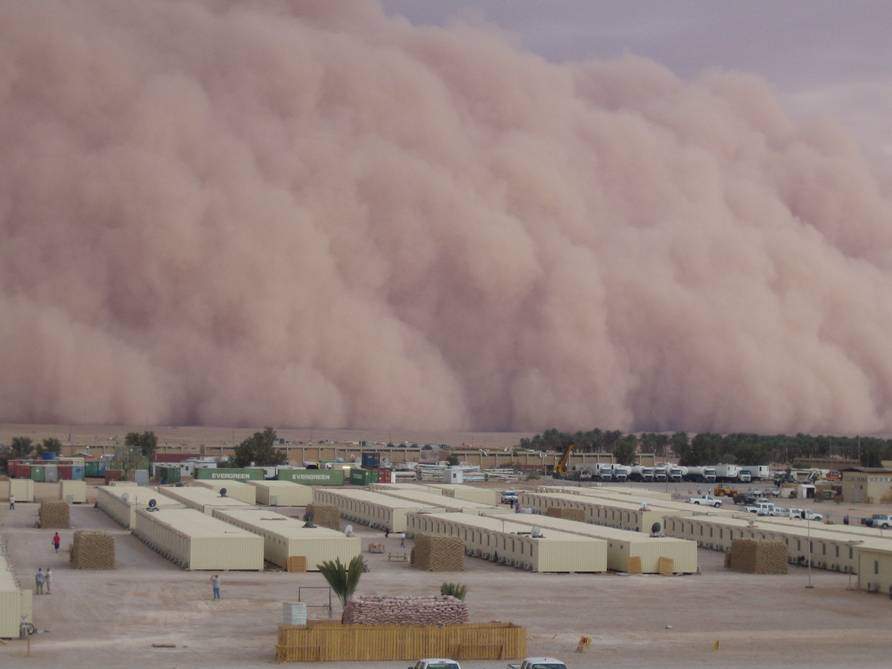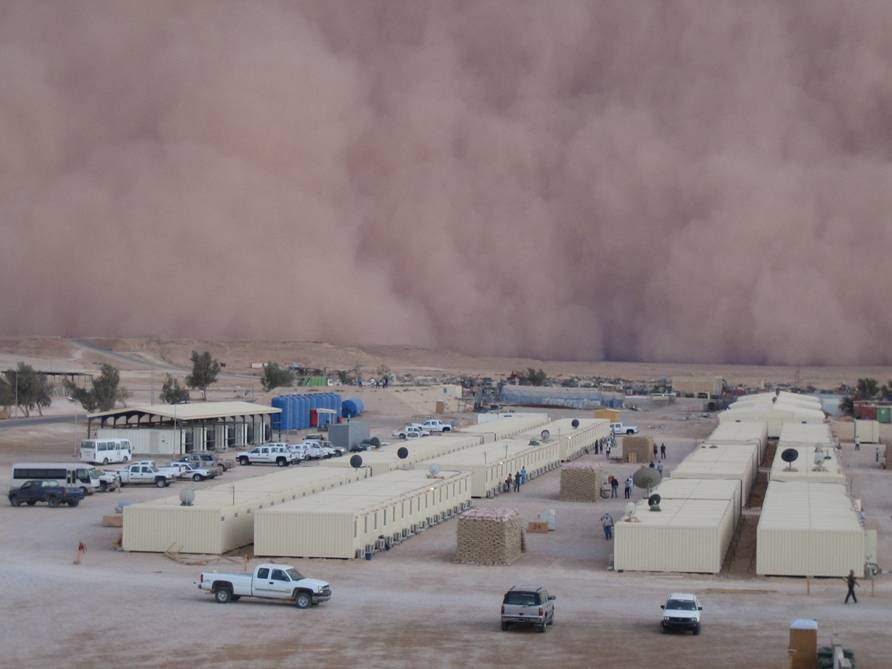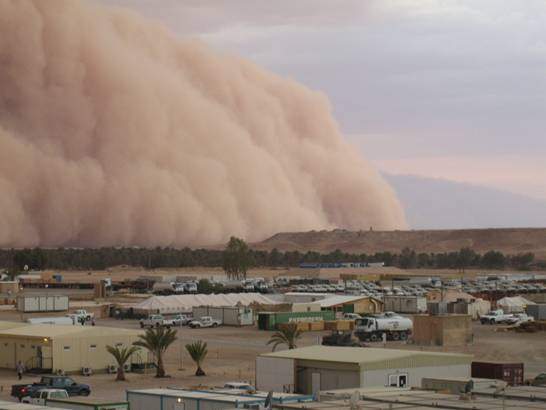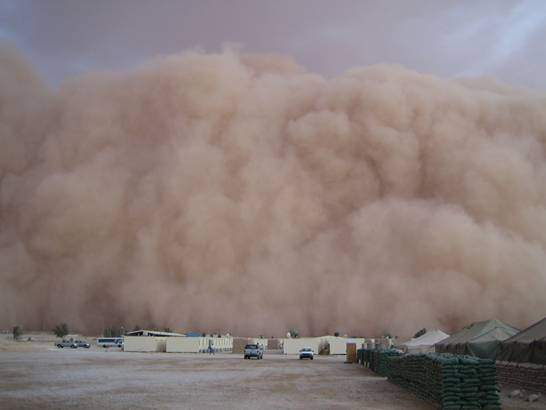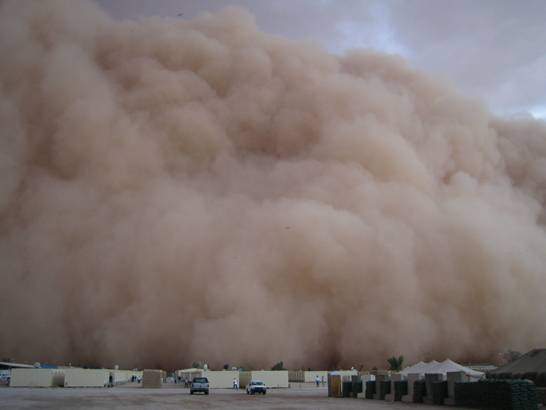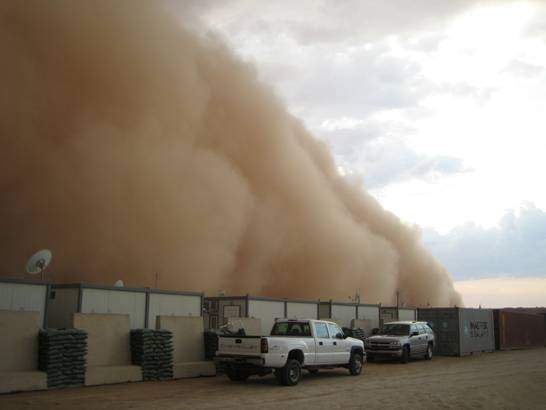 At this point I'm running for cover.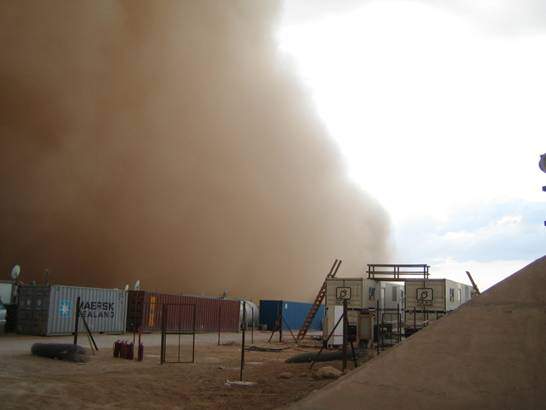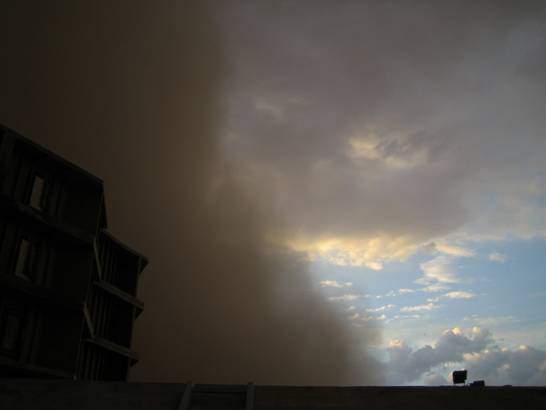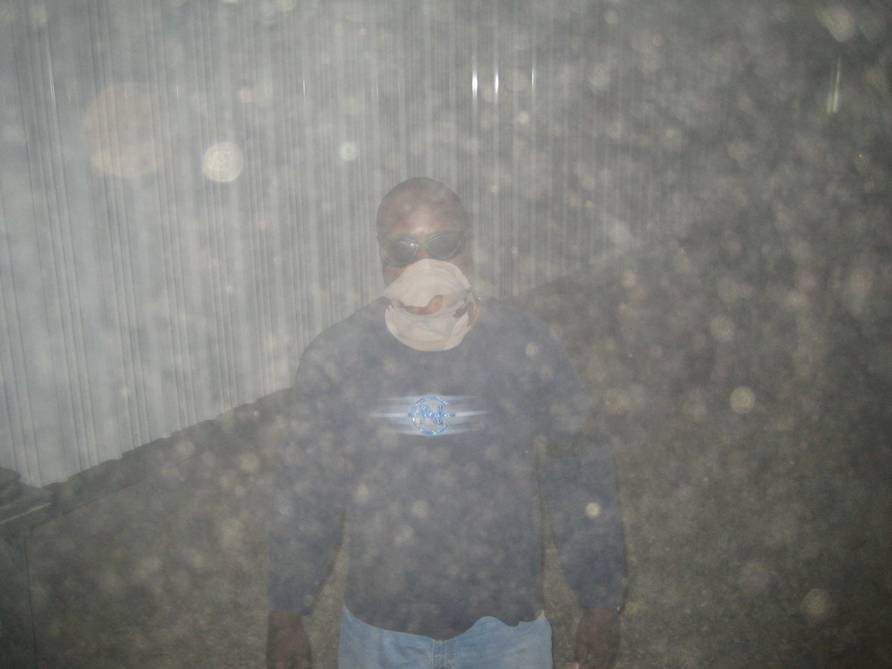 This picture was taken 1 min later and its dark as night.
Reporting live from Al Asad, Air Base