Vitamin D deficiency causes weight gain; here's how to drop the pounds effortlessly by boosting your vitamin supplementation
Sunday, June 15, 2014 by: Aurora Geib
Tags:

vitamin D deficiency,

weight gain,

nutritional solutions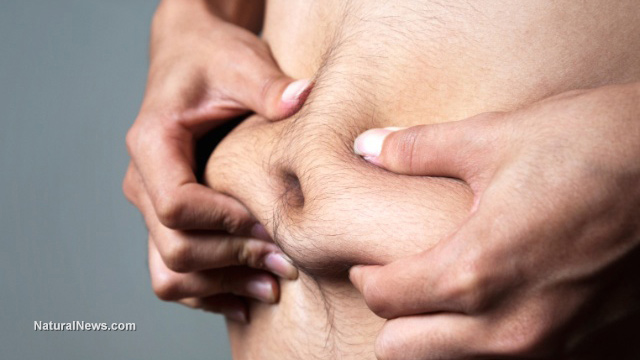 (NaturalNews) For years, the mathematical equation offered to those trying to lose weight seemed simple enough: Burn more calories than you consume. Piece of cake, right? Unfortunately, as with almost everything concerning the human body, it's not quite as simple as that. Over the years, more and more scientific evidence leaks out -- confirming what many of us have suspected all along -- that proves that weight gain and loss is affected by many, many factors. Among them: genetics, gender, age, hormones, stress levels, exposure to toxins and many health conditions. Even social and environmental factors can come into play.
Vitamin D deficiency causes weight gain
More than one of the most recent studies about weight gain has linked it to a vitamin D deficiency. A study reported by
The American Journal of Clinical Nutrition
(AJCN) (1) found that women whose blood levels of vitamin D reached healthy levels through supplementation during a diet and exercise program lost more weight than those whose blood levels did not. Another study, also published by AJCN (2), showed that the benefits of weight loss -- lower blood pressure, lower blood sugar and insulin levels, and lower blood lipid levels -- were increased in participants who took calcium and vitamin D during their weight-loss program. Still, another study, reported on at
SCIENCE.NaturalNews.com
(3), showed that people of Asian Indian decent were much more susceptible to obesity and insulin resistance when they were deficient in vitamin D.
The link between vitamin D and weight loss is not clearly understood. Some scientist speculate that special vitamin D receptors on fat cells tell them whether they should be burned as energy or stored as excess body
weight
. Receptor cells in the brain that control metabolism and hunger levels may need vitamin D to function properly as well.
Vitamin D has also been shown to reduce the systemic inflammation that is associated with being overweight. So, even if you cannot lose as much weight as you would like, having adequate vitamin D levels lessens the stress on your body and, therefore, the harmful effects of carrying extra body weight.
Besides weight gain, vitamin D deficiencies have been linked to many other diseases, some of which can also lead to gaining extra pounds. Low blood levels of vitamin D have been linked to depression, for example, and the fatigue and listlessness of depression can lead to inactivity which can, in turn, contribute to
weight gain
. Vitamin D deficiencies have also been linked to poor blood-sugar control in the body. This can contribute to both weight gain and the risk of developing diabetes.
Serious conditions such as rheumatoid arthritis (RA) and multiple sclerosis (MS) have also been linked to inadequate levels of vitamin D, and the resulting inactivity can lead to weight gain which can, in turn, exacerbate the symptoms of both of these conditions. Both RA and MS are sometimes treated with prednisone, a corticosteroid whose side effects include weight gain.
The best sources
According to
The World's Healthiest Foods
(4), the best dietary sources of vitamin D include fatty fish such as cod, tuna, mackerel and salmon. Cow's milk and eggs also have vitamin D. Some mushrooms, especially if they've been exposed to ultraviolet light, are also a good source of this important vitamin.
While your skin can manufacture D from sunlight, many factors can slow this process: the season, the weather, how far north you live, pollution levels and even the use of sunscreen. Most people will need to take dietary supplements to reach the recommended levels.
Other weight-loss tips
There is no magic pill when it comes to dieting. Even though adding vitamin D supplementation to your routine can be a great first step toward shedding unwanted pounds, don't forget to make other sensible changes to your lifestyle as well. Try to get at least 30 minutes of exercise five or six times a week, for example. You should also cut processed sugars from your diet and eat lots of fruits, vegetables and whole grains. Replace animal fats in your diet, as well -- such as those found in red meat, milk and cheese -- with heart- and waistline-loving polyunsaturated and monounsaturated oils like those found in olive oil and avocados.